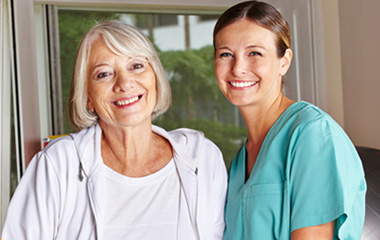 We are looking for health care professionals to join our team working with the residents at our retirement facility.
Our organization believes in hiring the most capable people available to serve its residents. Some positions require registration and/or licensure. It is also required that employees submit to a Health Care Worker's Background Check as a condition of employment.
If you consider yourself dependable, confident, and an innovative person with a great attitude,we are very interested in talking with you about your future with our facility!
Employee Benefits:
Competitive Wages
Group Health Insurance
401k Plan
Cafeteria Plan
Accidental Death and Dismemberment Plan
Employee Time (full time employees can earn up to 5 weeks a year)
Holiday Pay (double time)
Variety of Shifts
Great Work Environment
Beautiful Atmosphere
On the Job Training
Please contact us for more information on available positions. You can also e-mail us for more information:
Rock River Healthcare
707 W. Riverside Blvd
Rockford, IL 61103